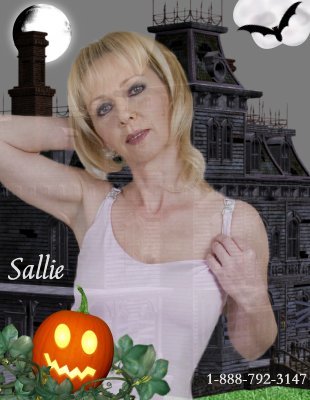 I'm decorating early for Halloween and lots of hot Granny phone sex fun too. I want to be the nice Grandma that gives you a special sensuous and erotic treat or the deviant one who teaches you come very kinky tricks. We can do anything you want in our role play as long as it makes you cum nice and good with me.
My son GM wanted to titty fuck Mommy in our taboo incest fantasy. He fucked all of my holes and titty fucked me again. I want him to cum inside Mommy and get me pregnant. Can you think of a more fun way to become a Grandma? That would be one hot Halloween trick to play on him!
BB is my hot panty boy and I totally enjoy being the phone sex Granny he shows off his pretty panties to. He had black and white panties with a leaf print on them that were so sexy. Mine were a light lavender and a soft cotton that feels so good on my ass. He has a new pussy toy that feels like he's fucking me which is awesome. We had a little 69 fun and he fucked me until he blew a big load inside me. He's a wonderful panty boy and has a huge panty fetish just like I do. I just can't get enough of our hot, very erotic panty play.
My Grandson JE was in my room trying on my lingerie when I walked in. I found out he has a lingerie fetish and I was more than happy to help him with that. We played dress up, modeled lingerie for each other and then I gave him a blowjob in our taboo incest fantasy. I'm going to teach him how to fuck Grandma and tell him all about my strap on the next time we talk. Having a Grandson who is as kinky as I am is amazing.
Get into the Halloween mood with me with a hot role play. I can't wait to cum with you. Use the link below to our store to find my X-rated photo sets that are available for you and this link to find my private Granny phone sex site to find more of my taboo stories too. Check them out and call me for some hot, naughty fun. Enjoy!
Sallie 1-888-792-3147