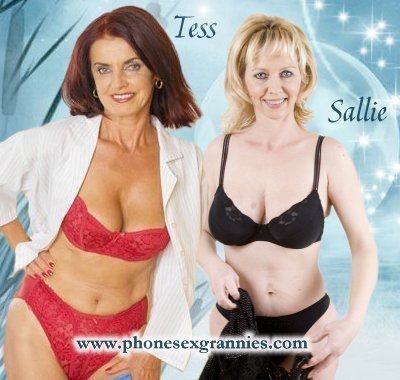 Granny phone sex fantasies are twice as fun when it's a two girl threesome with Tess and I. We had a very fun incest and feminization fantasy with a little submissive panty boy Grandson, JC. I caught him trying on my panties but he didn't see me. I called his other Grandma and we got together for a taboo feminization session with him. We dressed our little panty boy up in some very sexy lingerie and you wouldn't believe how fast his dick got hard. We decided if he's going to be a submissive sissy, he's going to need strap-on training too. We took turns teaching him how to give us a blow job. Once he got that down, Grandma Tess fucked him with her strap-on while he sucked mine for a bit and then we switched places. We worked his little ass over good. Two girl incest fantasies are always fun and our strap-on role play was amazing. We make a hot two girl team for all of your taboo fantasies and I can't wait for more role play fun with her.
What's your favorite two girl Granny phone sex threesome fantasy? We make a hot team for your incest fantasies or anything else you want to do with a couple of mature, experienced older women. Visit our store where you'll find our X-rated photo sets. The link takes you to my page there and you can get to Tess's page from there for her photos too.
Click here to find my private Granny phone sex site with more of my taboo stories for you. Enjoy!
Sallie  1-888-792-3147  and  Tess  1-888-878-4322