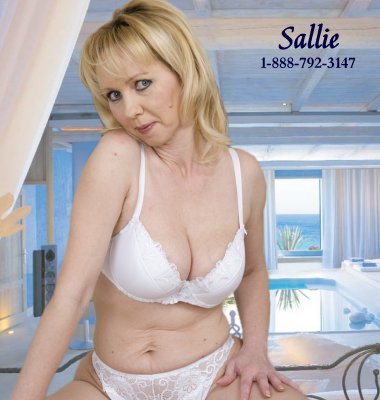 If you're looking for a mature phone sex woman who will do any taboo fantasy or role play  you want with no limits at all, we'll have lots of fun on our call. I like tossing our inhibitions to the wind and cumming with you in a naughty, kinky fantasy or sharing a hot, nasty fetish with you too.
DT has a sweaty, stinky fetish and I get so hot and wet when he's sniffing and sucking the panties I've been wearing for two or three days for him. They're sweaty and stinky with my cum stains and little drops from my golden showers in them, all nice and smelly and wet for him from wearing them for so long. He gets so hard when I wipe and let him sniff the toilet paper before I let him lick my stinky ass and pussy. I like to lay on my back and masturbate for him while he watches me and then let him finger my stinky, dirty ass. I might turn him into my toilet boy sometime, but for now, it's so fun having him be my dirty butt sniffer.
I called DR in for a follow up to our interview and there he goes getting cocky again. The last time when I found out he's a cock sucking panty boy, I thought he was a sissy submissive but he got the upper hand, bent me over my desk and fucked my ass. This time when he tried to take control, I fought with him when he tried to pee on me and he wound up peeing on both of us. I got a firm grip on him, covered him in my golden showers and fucked him with my strap-on until he finally learned just who the submissive really is, and it's not me. I fucked him hard with my strap-on and think I'll have it on every time he comes into my office from now on if he gets through the next phase of our interview process. Sound fun? I can't wait for round three! I think I'm going to use him as my toilet before I fuck him with my strap-on. I definitely think that's a good plan!
All I have to do is lift the hem of my dress and JB comes running. He's my cum eating fluffer panty boy and is always ready to sniff and lick my dirty panties. He enjoys serving a mature phone sex woman in our little role plays and I enjoy being served! I let him slide my panties off me, put them on and rub his little dick in them while he sucks the big dick on the man who's going to fuck me. He stays right next to me so he's ready for his cream pie cum eating reward after I cum all over my friend's big dick. Having a little cum eating fluffer boy around is awesome.
I had a little fender bender and got in trouble for saying some very bad things to a very big black man. To atone for my dirty, racial comment, the Judge sentenced me to community service in the worst area of the inner city. After the first day, I was worried about going back alone so I had my hubby GF go with me. They gave me an outfit, sort of like a French Maid without the big petticoat under it. I was cleaning a man's house and he kept telling me to do things that would make me bend over in front of him. I was dusting and polishing things on a shelf and he pulled out his big black cock and told me to polish that too. He made me take my panties off and use them to "polish" his dick and in no time at all I was sucking that big black cock while my hubby jerked off watching me. Our interracial black cock role play was hot and has me wanting more!
I'm always ready for a hot, taboo fantasy. Call and tell me what turns you on too.
Visit my mature phone sex private site for more of my fetish, role play and fantasy stories. Stop by out store too where my nude photo sets are on sale for you as well. Enjoy!
Sallie  1-888-792-3147