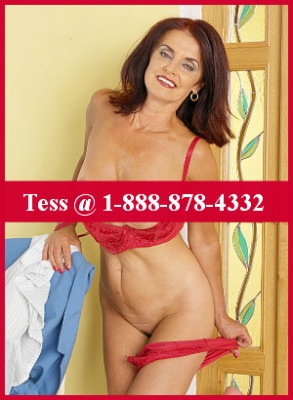 I love it when a caller tells me that I'm one of the most intelligent phone sex partners that he's ever connected with.  While some men prefer that classic "blonde bimbo", other's seem to seek out a woman who can stimulate their minds as well as their bodies.  When you are able to make a mind/body connection like that, your sexual satisfaction can reach unimaginable heights and your orgasms will be absolutely amazing.
I've never been the type to just moan on the phone and expect a man to find pleasure in that.  I like to provide my partner with a slow and seductive lip massage, using my  imagination and creativity to build him up gradually, touching him from the inside out.
Just because I'm an intelligent phone sex playmate, don't think that I can't get just as down and dirty as the next girl though.  Being mature and experienced gives me the confidence to explore even the most taboo or extreme fantasies with complete comfort.  If you're a bit shy about your naughty fantasy, don't worry, I'll gladly take the reins so you can just sit back and ride the wave.
If you've never connected with an intelligent phone sex diva, you don't know what you've been missing.  Call me and see just how sexy a knowledgeable granny can be.
Tess – 1-888-878-4332