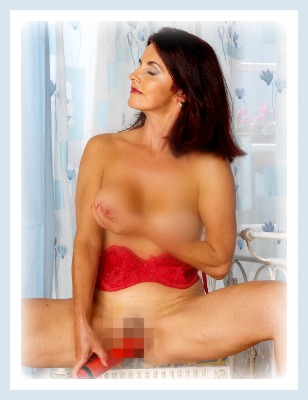 If you're looking for the typical "dumb blonde" or "brunette bimbo", you won't find her here.  I'm a phone sex granny who, like the other grannies here, is an intelligent phone sex playmate that will stimulate you in more ways than one.
I'm not into head games per se, but that doesn't mean that with my creative imagination and sensual voice, I won't get INSIDE your head.  No sir!  Once you connect with me, you'll feel yourself becoming addicted to my gentle, yet confident, personality and you'll find yourself getting weak with desire.  That's when you have to be careful, because this sexy granny can turn you, quickly, into her obedient lover and you'll want to please me in any way that you can.
Don't think that an intelligent phone sex partner isn't just as kinky as the next girl – that's not accurate.  An intelligent phone sex playmate is well versed in many different subjects and is able to express herself in the most amazing ways.  Don't fall victim to a woman who thinks that a little moaning is enough to make you cum.  Call an interactive, mature and experienced woman who has no limits, no taboos and no inhibitions.  That's the kind of woman who can rock your world!
Don't keep me waiting!  This kinky cougar is on the prowl and ready to make you cum.
Tess -1 -888-878-4332