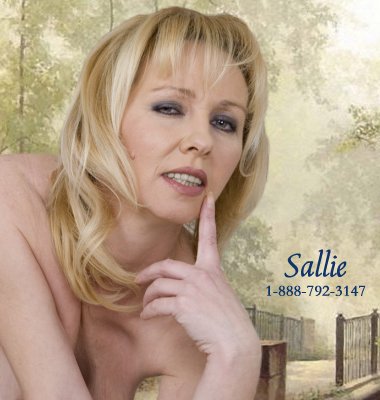 I had a very erotic cum eating phone sex conversation with JB. He was at a hotel, horny and craving cum. I told him he needed to go to the front desk and ask where the closet adult bookstore was at. I wanted him to do some cock sucking for me. We talked about the glory hole and all the big cocks he can suck off for me. He'd be gulping down big loads for me in no time. There's lots of men there looking for a blow job on the weekend and I know he would have been the most popular man there. He blew a big load for me, swallowed it all and snuggled down to sleep. It won't be long before he's sucking cock for me and getting more load to swallow!
I'm an older, mature woman who enjoys sucking cock for you as much as some men enjoy sucking for me. TS had a cock sucking party for me to celebrate my anniversary as his submissive fuck toy. In our cum eating phone sex role play, I'm the one who gets to drain his balls and suck his big cock and all his friends have a big black cock for me to blow too. He gives me everything I need but decided to have a big party for my anniversary. There were dozens of men there with big black cocks for me. I'm an obedient submissive and did exactly what each man told me to so I could make them cum hard and feel good. I gave dozens of blow jobs and then TS fucked me in the middle of the room while all his friends jerked off and covered me in their warm, sticky loads. I lapped it all up like a good little slut and am so grateful to TS for such a wonderful celebration.
I'm a mature woman with no limits for all of our taboo role play and fantasy calls. Visit my private site too for more of my cum eating phone sex stories and use the link below to our store to find my X-rated nude photo sets that are on sale for you too. Enjoy!
Sallie  1-888-792-3147