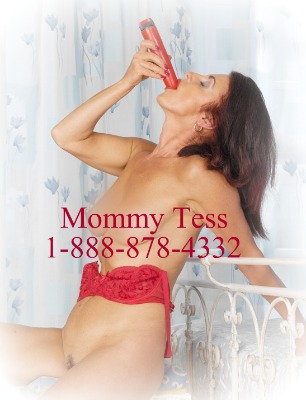 If you're looking for a mature phone sex mommy who can carry on an intelligent conversation that is equally as erotic and sensual as it is entertaining, then look no further.
Being a mature phone sex diva has it's advantages, to both you and me.  You get to hear about some of the kinkiest and most extreme experiences that I've had throughout my lifetime and I get to hear you stroke and cum for me, over and over again.
I love telling real life cuckold stories about my ex.  Want me to tell you how I made him a panty boy?  Let me share stories about his foot and shoe fetish.  He was one kinky boyfriend to play with, and he wasn't the only man in my life.  I have plenty of stories to share with you, all you have to do is call.
This mature phone sex granny will rock your cock and make you cum so hard, I'll leave you breathless and wanting more!
Visit my blog:  www.TelephoneSeductions.com for more pics and stories!
Tess
1-888-878-4332